Now your '02 Zartan can be anyone he damn well pleases!
I was a little disappointed that the new Zartan did not come with any gimmicks what so ever. So,after a little consulting with EEJ,I decided to take matters into my own hand and create latex masks for Zartan to use as different disguises.

All that I done was make a quick mold of the heads I wanted the mask of, and use liquid rubber latex to coat the mold with. Several coats are usually needed.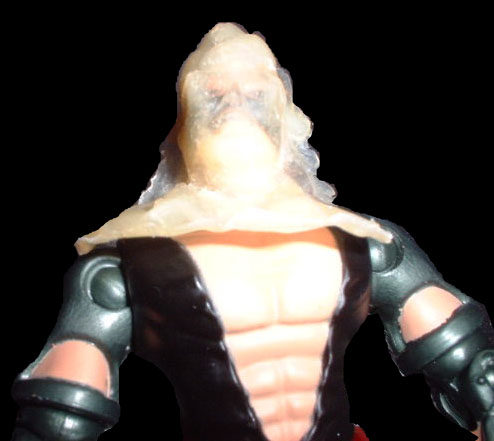 The Gen.Tomahawk mask as well as the others came out great. You can see below the details popping out as the primary coat of flesh tone paint is added.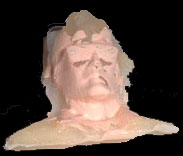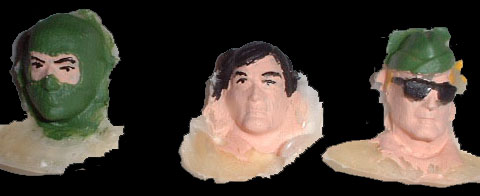 Above: As more paint is added,the full potential of the mask are becoming evident.
Below: A fully painted,and trimmed BeachHead mask.