A few Cobra customs and repaints.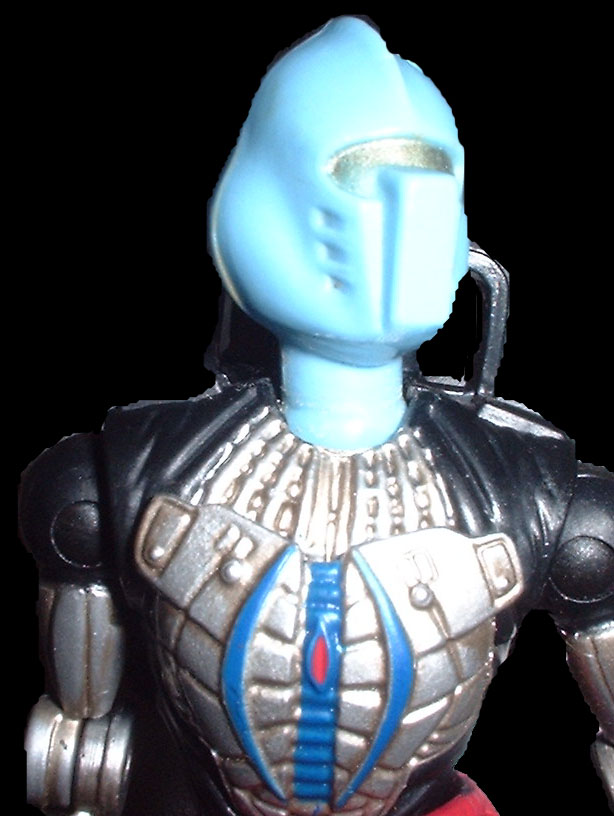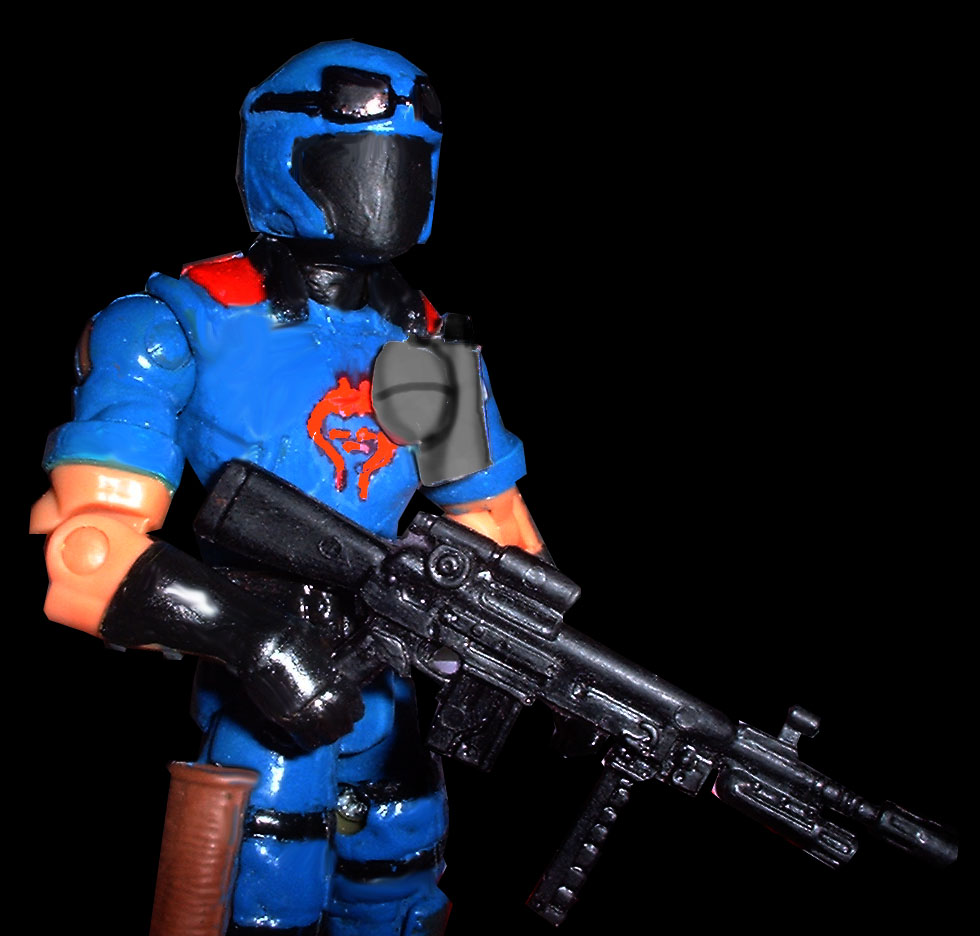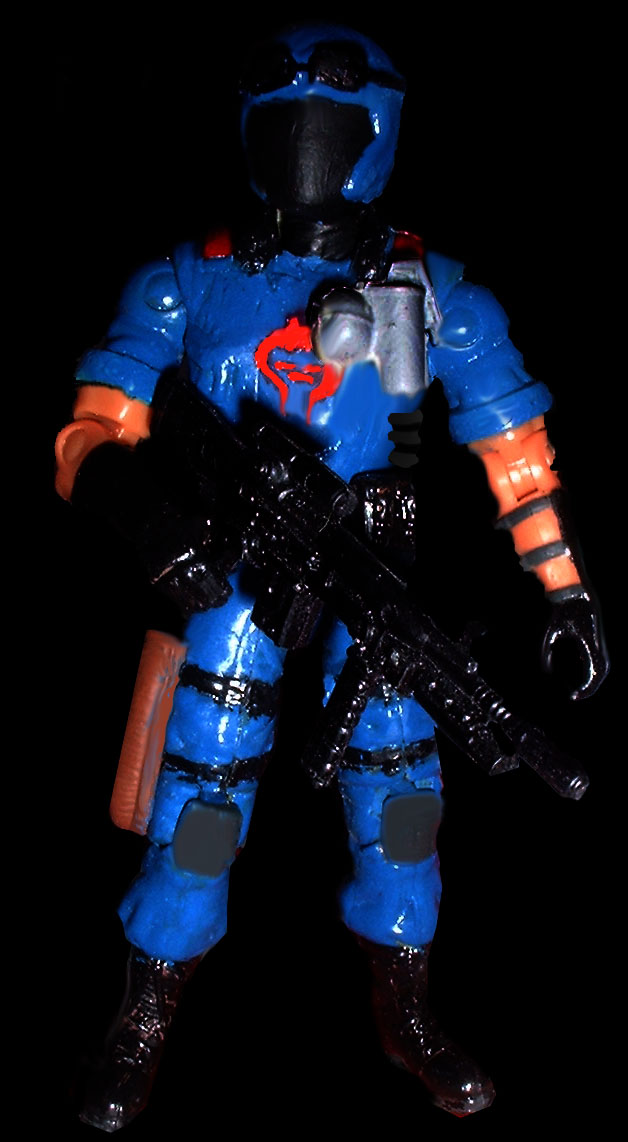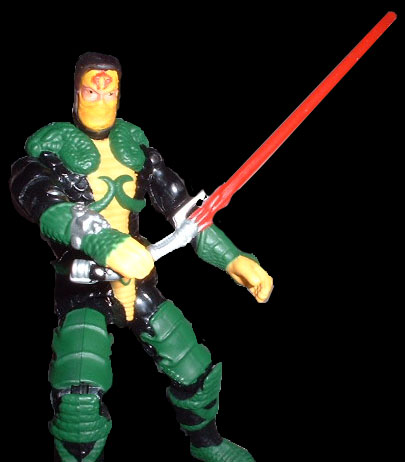 I needed to do something with the extra Wave 5 Serpentor that I had. So I made a cast of the '02 Storm Shadow's head and created a sort of new ninja guard loyal to Serpy himself.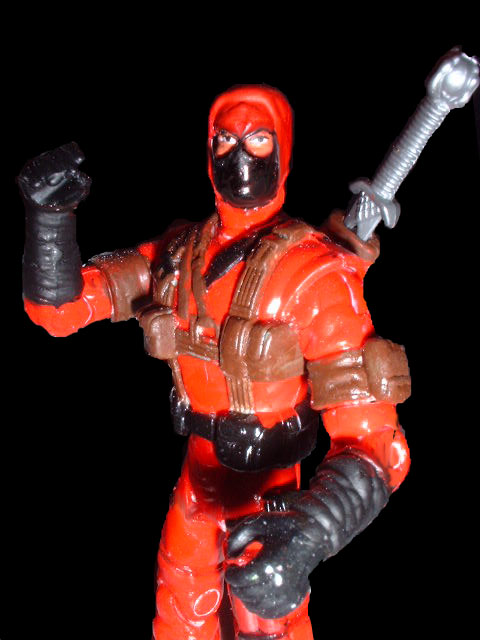 With tons of the Wave 1 new sculpts filling the pegs,I decided to buy a SE/SS pack and make a generic Red Ninja with the SS figure.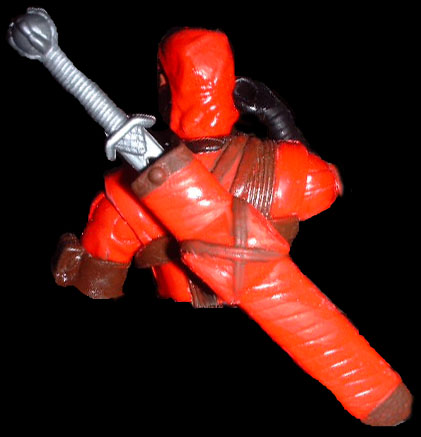 With the help of the mighty Dremel,I took the dual scabbard and trimmed it down to just one.
You can see that by adding just a few touches of paint. You can turn the Wave 1 Destro into a Bad Ass,instead of that silly thing it once was.